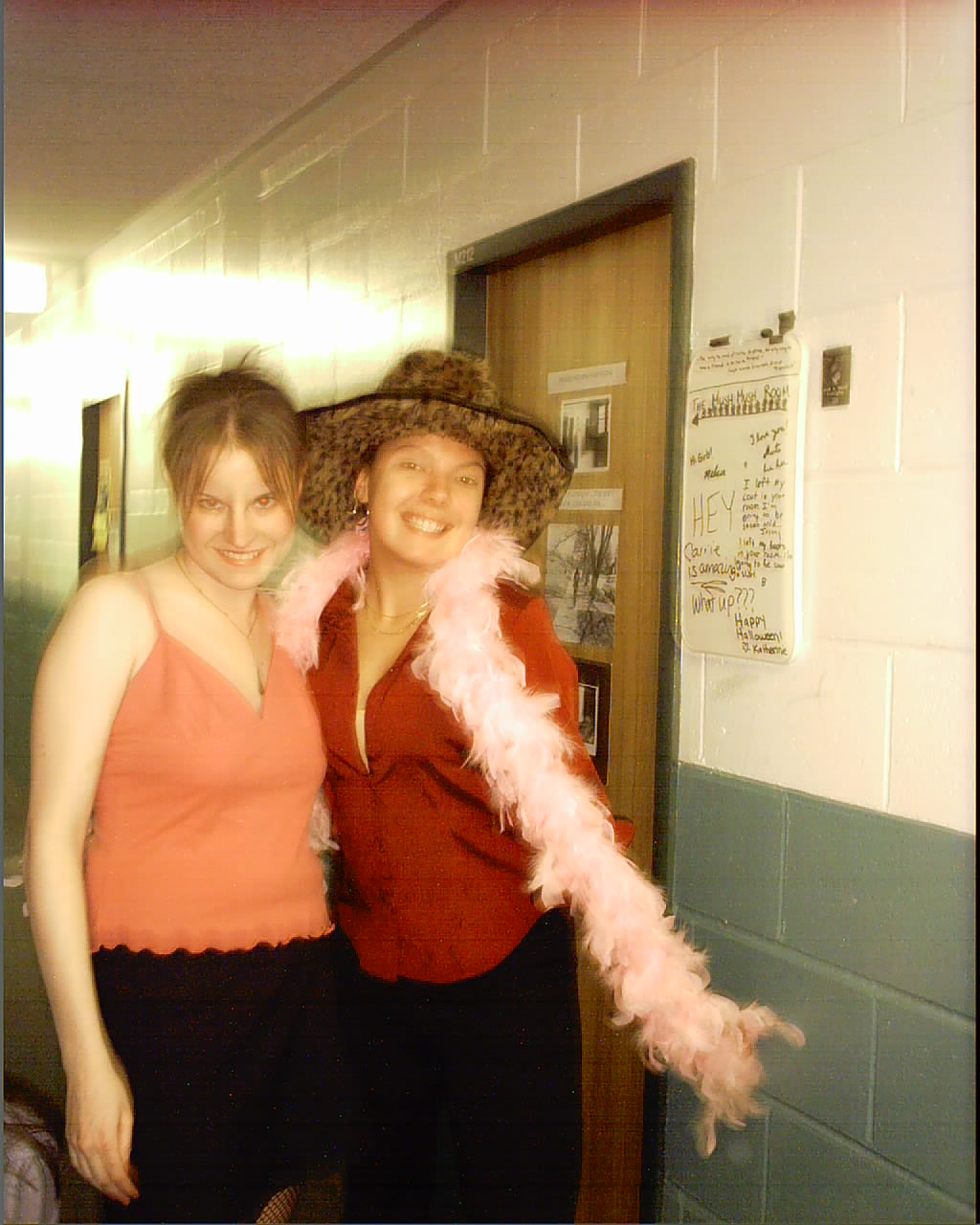 Me and Katie, dressed for the Delta Tau Costume Party 11/01/02
*hey, baby, how you doin'?*
Fine. Jason if you won't change the pic, I'll show everyone your cheerleader smile.
I'm sorry, here was going to be the digital picture I have of me and Jason, but if you look at it on the small scale of the webpage, we both look awful and I won't subject myself to that.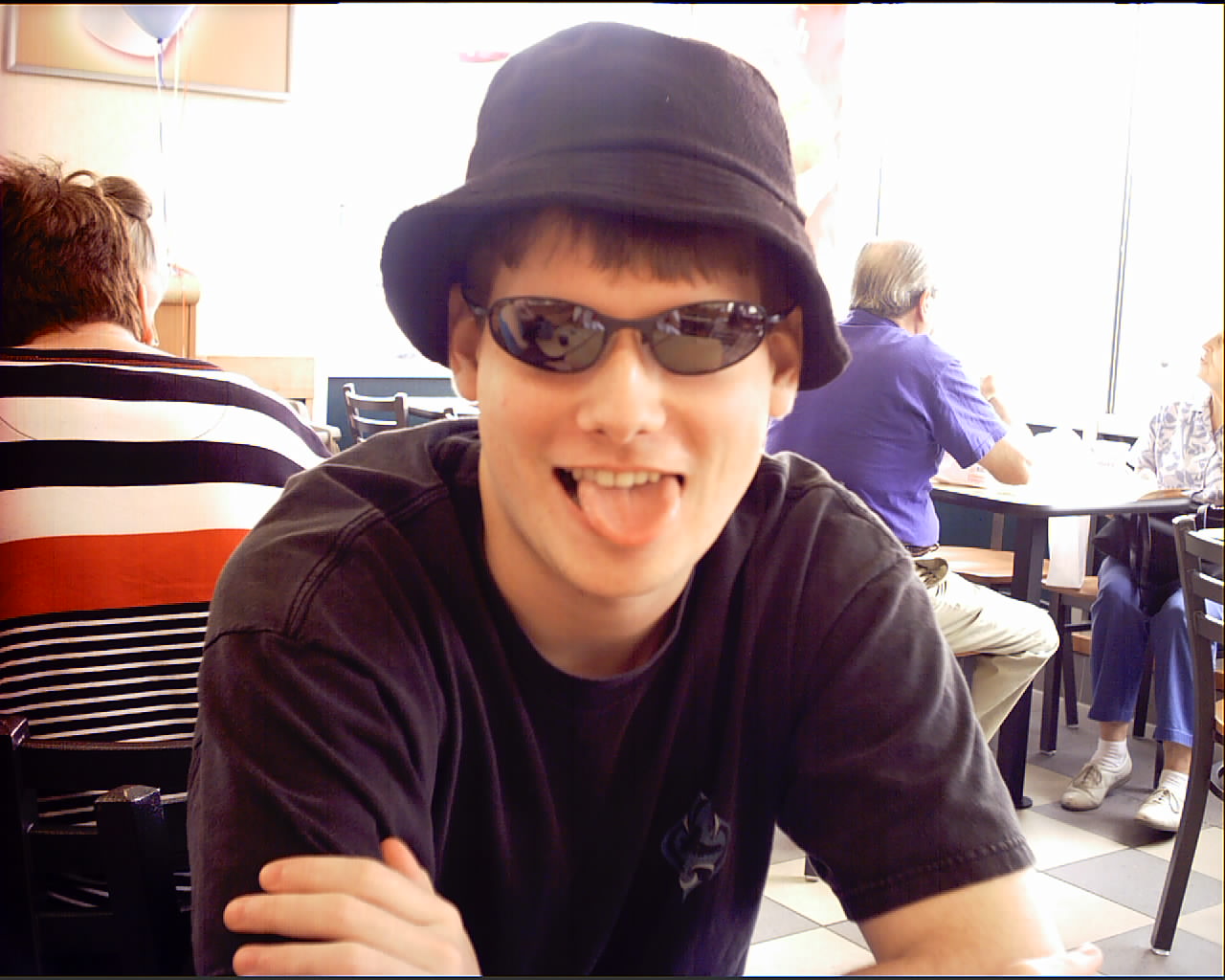 It's Ed, in his prize winning hat.... A nice little reminder of the month of September and free sandwich day...